The idea of chatbots has been around since the mid 1960s. ELIZA was the first of its kind, created in the MIT Artificial Intelligence Laboratory. Since then, though, there has been a proliferation of chatbots. When they first began to become more widespread and available to the general public, in the late 1990s, they mainly served in customer service roles.
However, over the past 10 years, just about every industry harnesses the power of chatbots. It is for this reason that chatbot hackathons have grown in popularity. Individuals and organizations gather from around the world to develop some of the most advanced and unique chatbots in a competitive atmosphere. Here are a few of the winning chatbots from recent hackathons.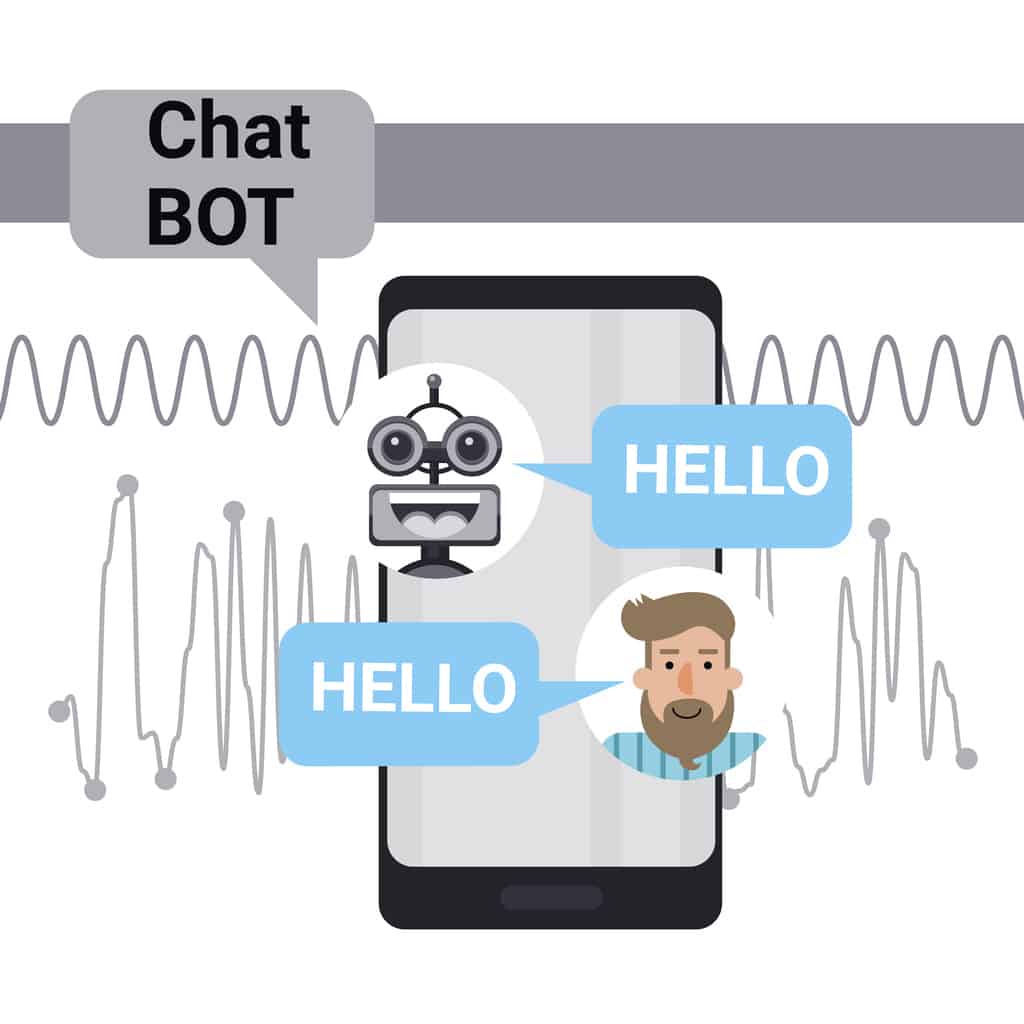 BuildFax Counts 
AWS Chatbot Challenge awarded first prize to BuildFax Counts. BuildFax provides a building permit national database that is updated every month. The spreading of information internally was what inspired BuildFax to develop their chatbot.
Their sales and marketing teams regularly have questions regarding the database content. For expediency's sake, the company chose to create a bot in Slack that could answer all of these queries. The unique aspect of the chatbot is that it was programmed to understand the same terms and language that had been used in the previous method for the sales and marketing teams to get database content information—support tickets. This allowed the workflow to remain the same while speeding up the process and removing the necessity for a support employee to manually respond.
FlightDelay Chatbot
The Token Hackathon was a week-long event in 2017. The FlightDelay chatbot came in first place. The builder of the chatbot, oneUp, specializes in creating and developing the technology startups that big corporates need. During the hackathon, oneUp chose to create a chatbot that would assist Etherisc's FlightDelay DApp (Etherisc is an insurance provider that exists on the Ethereum blockchain). This DApp uses the blockchain to provide decentralized insurance for delayed flights.
One of the big goals for the chatbot was to develop strong responses so that users would feel like they are interacting with another person. And the chatbot accomplishes this, while also effectively guiding users through the smart contract creation process, from gathering basic flight information to providing payout options. The real strength behind this chatbot, though, lies in its ability to operate effectively on mobile devices, which is why it won 'Best mobile-friendly DApp UI".
TunTREND Chatbot
SCB Innovation's Chatbot Hackathon 2017 in Bangkok, Thailand was a huge success. Over the course of 3 days, 80 hackers competed against one another and worked together to create bots that would support the government's Thailand 4.0 roadmap. Under the Ministry of Industry category, the winner was TunTREND chatbot. 
This chatbot is dedicated to helping entrepreneurs across Thailand. It provides them with in-depth data analysis and statistics so that they can effectively ideate, develop, and create products and services. This is done by monitoring social media and aggregating feedback from customer posts. Then it takes this information, analyzes it, and creates meaningful insight.
When entrepreneurs need to know about a specific type of customer, product, industry, or just about any other metric, they can ask the chatbot for the information. It then immediately replies with the requested data.
SPRING
In 2016, the government of Singapore decided their websites needed a digital transformation. They wanted them to have more personality, while also being more helpful to site visitors. To achieve this they decided to install unique chatbots on each website. The Government Technology Agency, or GovTech, then hosted Botfest 2016, a chatbot hackathon.
The interesting concept behind this hackathon was that the participants had no background in programming or building chatbots. Instead, they were government officers. The officers were chosen because they had a clear understanding of their department and how their individual website could be improved. They were then trained by IT professionals, provided with a development environment and bot framework, and given four days to build their chatbot.
The winning team was SPRING. It was built for the business information government website. Targeted at entrepreneurs, SPRING can provide individuals with valuable content about potential investors. It can also connect entrepreneurs with investors, allowing them to discuss potential partnerships. At its core, it is a networking tool for startups and investors.
NINA
In mid 2016, Berlin hosted the IATA NDC Hackathon. The event was one of the shorter hackathons, lasting only 48 hours. The winner was NINA, which was created by Caravelo. This Spanish technology company provides digital solutions for the airline industry. Their goal was to create a chatbot that would help them to better serve their customers.
They accomplished this by harnessing the power of Natural Language Understanding and putting it into a chatbot that would book airline content. Caravelo developed this as a product that could be contracted out by various airlines to use on their own websites or social media platforms. Airline customers can then use the chatbot, through the airline, to make flight bookings and pay.
SplitBot
In mid-2017, the Hutoma.ai hackathon was held. The event was designed for hackers of all levels to come together, network, team up, and create a unique and powerful chatbot. The winning chatbot was SplitBot.
The team behind SplitBot had the vision of creating a chatbot that was easy for the user to navigate and utilize. This type of natural engagement could then create the best outcomes. Initially, though, the team was open to any type of chatbot and after ideation, they settled on one that would help groups of individuals split expenses.
This chatbot is exceptionally unique because instead of the user having a direct conversation with only the chatbot, a group of people have a conversation, choose how to split expenses, and then the chatbot steps in to facilitate the process. This type of chatbot, that excels at assisting groups of people to complete a task, will very likely start to become more and more common.
WhoPays
Another big hackathon in 2017 was hosted by Status Global. This event is one of the bigger ones, with 160 teams competing to create mobile programming for Ethereum. In the end, US$28,000 worth of ETH was given out to various winners. One of the unique aspects of the hackathon was that it was held remotely. In other words, people from all around the world could participate from the comfort of their own home. Over the course of the hackathon, participants and core developers from Status teamed up to test out building decentralized applications on the new Status API.
In the end, it was WhoPays that was the winning chatbot, taking home US$10,000 in ETH. This chatbot is similar to SplitBot. The main differentiating factor is that it is much more long-term and it creates a smart contract. Essentially, over the course of a holiday or a period of time when multiple people are living together, each person can add the various expenses that they have covered to the ledger. The chatbot then calculates the balance and creates a contract that lays out who owes who what. Once the amount has been paid, the list and contract will be closed out.
Joey
It was Team Joey that took the prize at Applaud's inaugural Artificial Intelligence Hackathon in Hyderabad. The event lasted two days and was only open to Applaud employees. All participants used Applaud Cloud to build a product that was connected to AI.
The winning chatbot was designed for HR purposes, had a strong conversational foundation, and had a sleek design. The chatbot itself could work with employees and potential employees. It would collect, discuss, and log all of the more sensitive information that companies need to gather about their staff and future staff, creating a much more private and comfortable environment for individuals to answer those questions in.
My Digital Concierge
In early 2017, Pioneer hosted their three day Alpine Tourism Hack. Held in Switzerland, ten European startups were chosen to develop effective tech products for the region. The event's panelists awarded the first place prize to craftworks.
The craftworks team chose to combine data analytics and a chatbot, while also concentrating on creating a strong and smooth customer experience.
The end product that craftworks developed and prototyped was My Digital Concierge. Its main purpose was to assist with tourism. Through it, tourists can look up the weather, watch various webcams in the area, find and connect with ski instructors, make restaurant reservations, and much more.
Conversational AI for Procurement
SAP's Conversational AI for Procurement took first place at Bayer's 2016 Chatbot Hackathon. This hackathon is longer than most hackathons and lasted four weeks. The reason for the length is that Bayer was looking for a specific and strong solution that would allow them to improve the procurement process guidance that they provide to their employees.
The winning chatbot was able to provide Bayer with exactly what they were looking for by simplifying the more complex procurement tasks, integrating comprehensive step-by-step to-do lists, and easy to use document navigation—all built on a conversational platform.
Over the past few years, hackathons from around the globe have produced incredibly advanced chatbots. The spirit of competition and collaboration, alongside a strict time limit, creates an atmosphere of innovation.
Chatbot Pack Hackathon Winners
At Chatbot Pack, we have created multiple strong contenders in various chatbot hackathons. Here are just a few of our solutions that have taken home first place:
Chatbot Pack is a chatbot agency partner that offers a widely integrative chatbot and natural language processing platform. To find out more, please contact us.