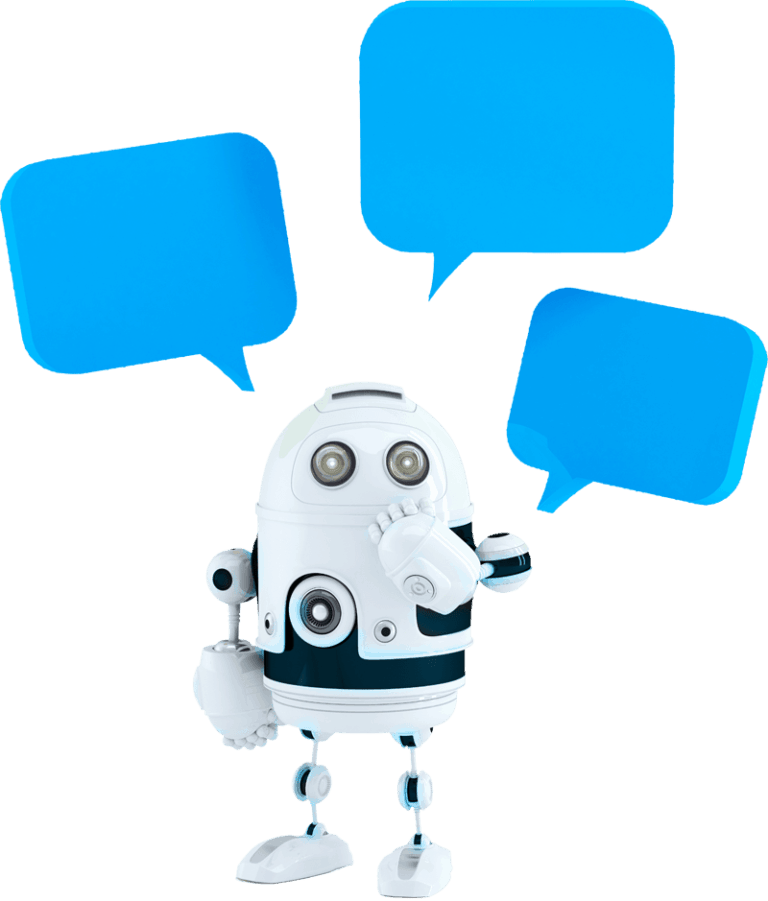 A new era for machine-human interfaces
Chatbots are a new ubiqituous interface: provide your clients, employees and partners the services they need, when and wherever they prefer. Download our Exclusive Report on chatbots now to learn more.
Learn more about chatbots
Chatbot Interaction Models
Chatbot can be reactive, proactive or predictive. The proactive bot actively contacts the customer. The predictive bot is activated at the customer's request and anticipates user action.
What is a chatbot?
A chatbot is a virtual server which replies to users questions.
Which languages does Chatbot Pack support?
Basic language support is available in the following languages: Afrikaans, Arabic, Bangla, Bulgarian, Catalan, Chinese Simplified, Chinese Traditional, Croatian, Czech, Danish, Dutch, English, Estonian, Fijian, Filipino, Finnish, French, German, Greek, Hebrew, Hindi, Hungarian, Indonesian, Italian, Japanese, Korean, Latvian, Lithuanian, Malagasy, Malay, Maltese, Norwegian, Persian, Polish, Portuguese, Romanian, Russian, Samoan, Serbian, Slovak, Slovenian, Spanish, Swahili, Swedish, Tahitian, Thai, Tongan, Turkish, Ukrainian, Urdu, Welsh, Vietnamese.
Advanced language support with grammatical case predictions and triple analysis is currently available for English and Finnish.
How does Chatbot Pack compare to chatbot platforms?
Chatbot Pack is a collection of modules and framework for customizing a enterprise bot based on pre-built and private modules. It is delievered as a customized chatbot for enterprise clients.
What Modules Are Available?
The platform is under strong development and new modules are constantly being created. In practice, all implementations also include customer-specific modules. Contact our sales and ask for the Chatbot Pack reference architecture to learn about the current situation.
What platforms are supported?
Currently, the following platforms are immediately supported: Most web chats, email, Cortana, Facebook Messenger, Kik, Microsoft Teams, Skype, Skype for Business, Slack, Telegram, SMS. However, our chatbot platform is built to be integrated to any chat apps.
What are enterprise integrations?
Chatbot Pack calls private customer-specific integrations as enterprise-integrations. This may include order fulfilment and logistics systems for client-facing chatbots or internal systems for use by staff.